On the morning of Wednesday, October 27, 2021, Pure City International School made donations of desks at the premises of Nsakina M/A Basic school at Ablekuma.
After Pure City International school recently replaced her study desks for learners, a move which is in line with the vision of the school, administration in good faith decided to donate the desks to schools around and Nsakina Municipal Assembly Basic School happened to be a recipient.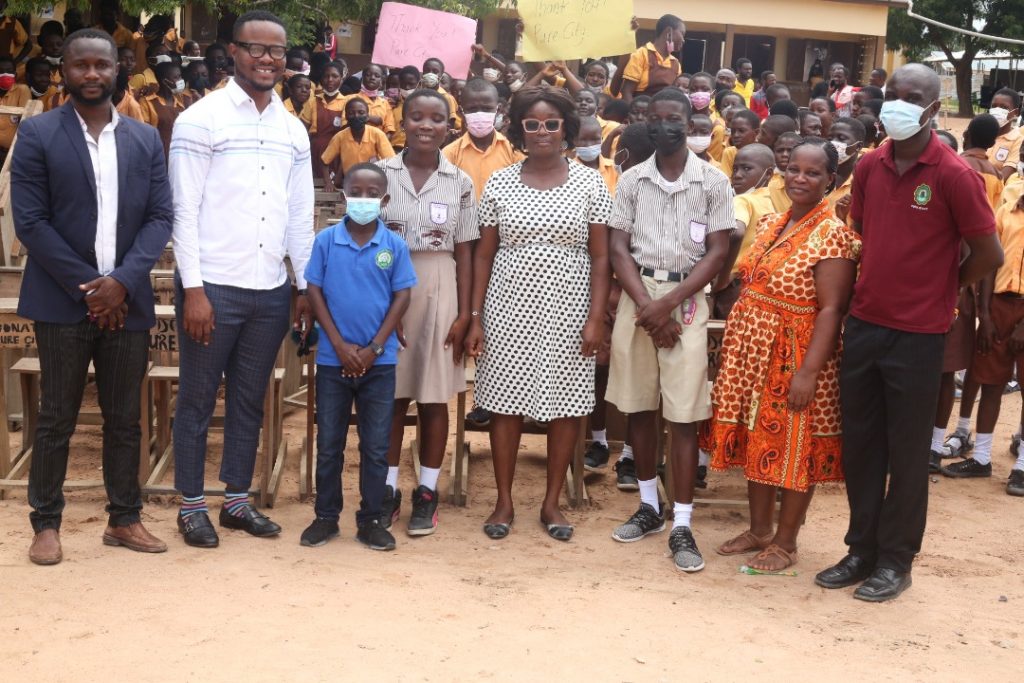 Mr Precious Senafiawo, the director alongside the administrator, Mr Francis Boateng, made the donation on behalf of the school.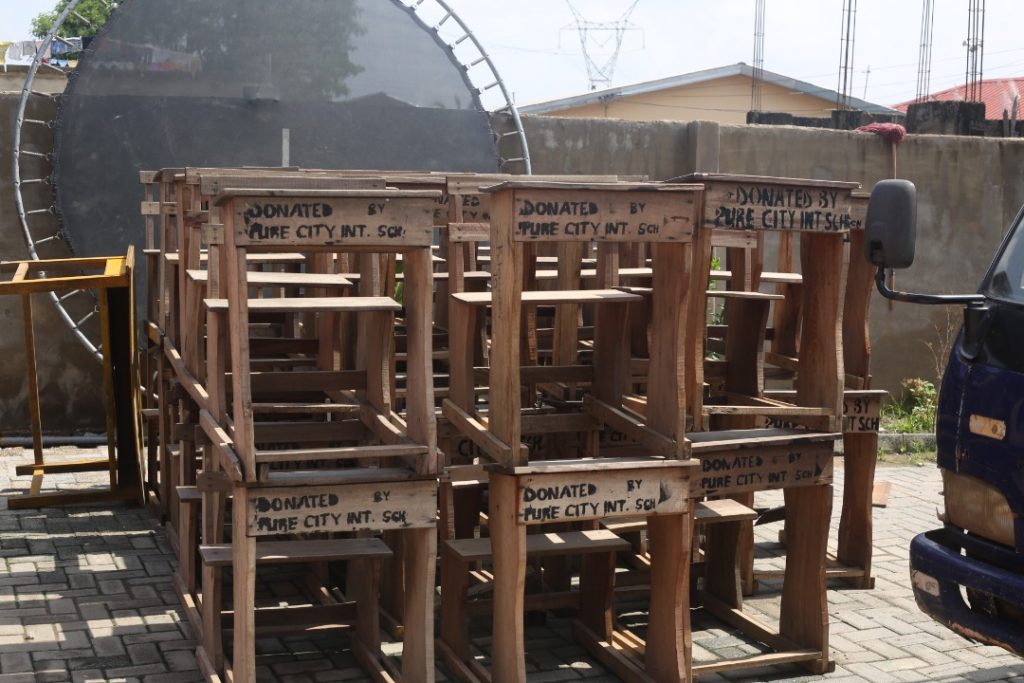 Active TV was present to capture the heartfelt gesture, and the director Senafiawo in his usual kindness, told the journalists present that the Nsakina M/A Basic School has been a school he has always dreamt of helping and as part of PCIS's responsibility, Pure City gives away chairs to government schools who are in need of them anytime existing ones are replaced.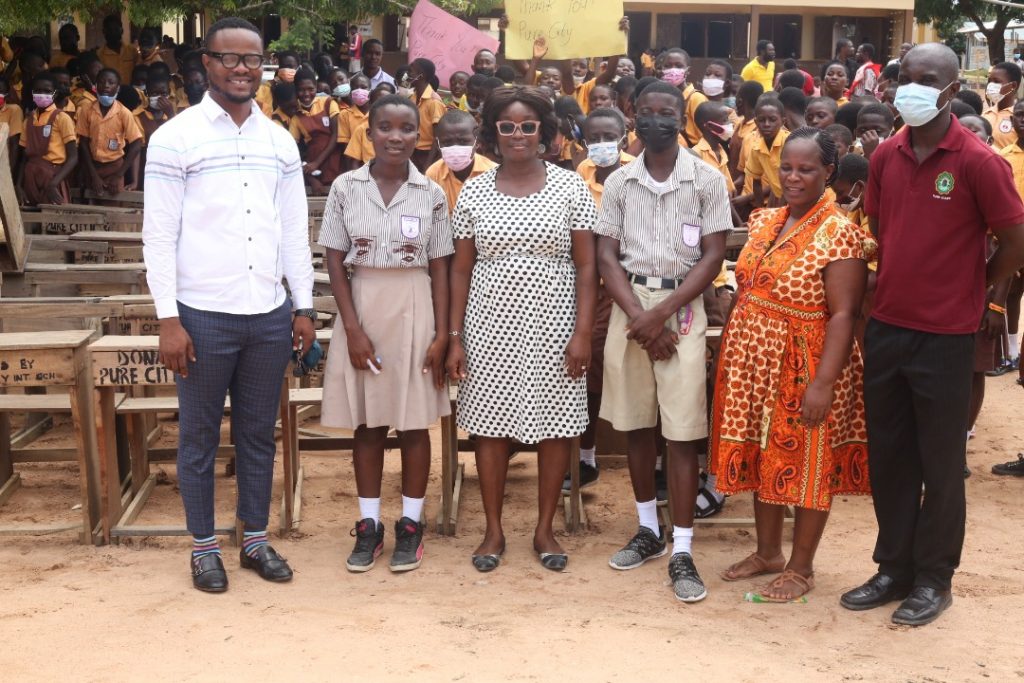 "…Nsakina M/A cluster of schools have been part of my dream or my plan ever since the start of Pure City International School. And this is not the first time we are doing something of this nature. This is the second time we are donating desks to this school and it is our corporate social responsibility. So as a school, whenever we are changing our desks, the old ones we make sure we donate to schools that are in need of it. So, the motivation is to also contribute our quota to the development of Ghana…."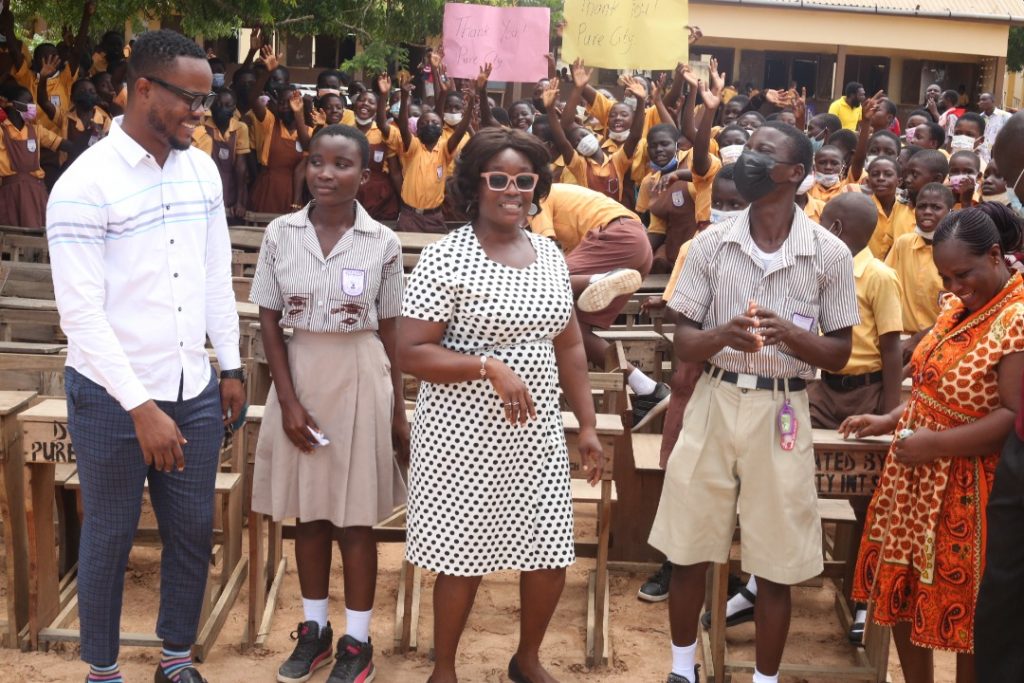 Quoting Mr Boateng, "Pure City International School is extending this gesture to this school and in fact, it is not going to be the first, the second or the third because some donations have already been made. We are again looking up to opening our doors, to some of the facilities that we have in our school. We know it is a government school and some of the things they will need here to make learning and teaching possible may not be there in the likes of science facilities, ICT facilities… we are trying to open our doors to them so that at least if for nothing at all their final year students can come in, have access to some of our facilities to also better themselves."
After these speeches, the assistant headmistress of Nsakina M/A Basic School could not contain how happy and grateful she was to Pure City International School and asked that more help of this nature come in the future. Assemblyman for the Nsakina electoral area, Mr Frank Tetteh who was also present, thanked PCIS for their benevolence and advised students present to learn hard so they can become great in the future.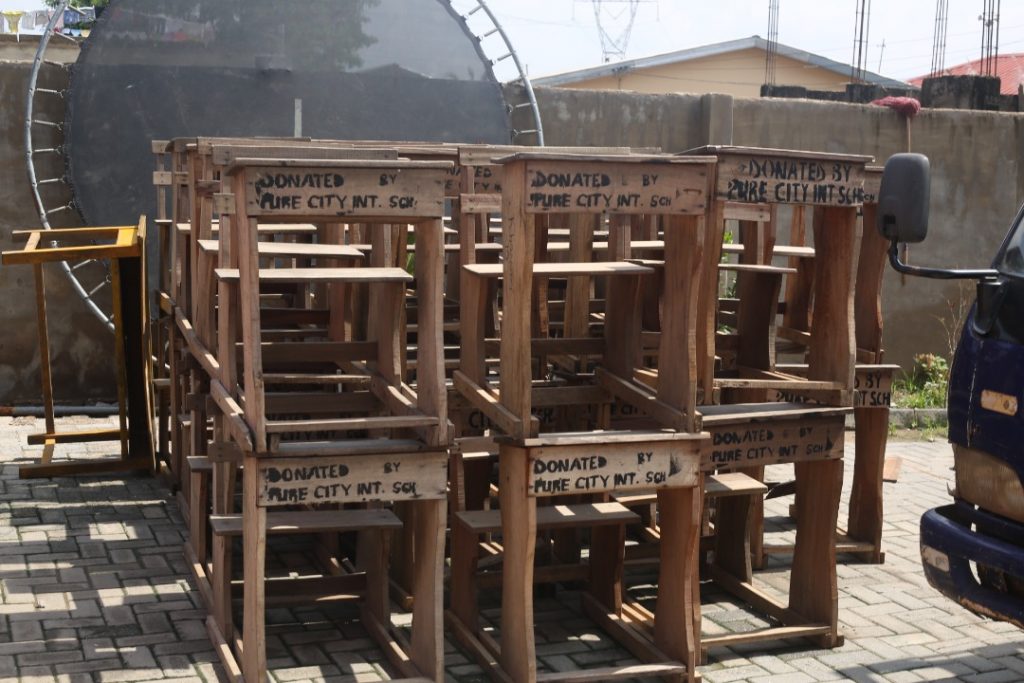 It was very evident from the smiling faces of the students how happy and grateful they felt with the gesture from PCIS. The head prefects said the donation will help solve the problem of insufficient desks for students to sit on and write and for this, they thanked the Director and team.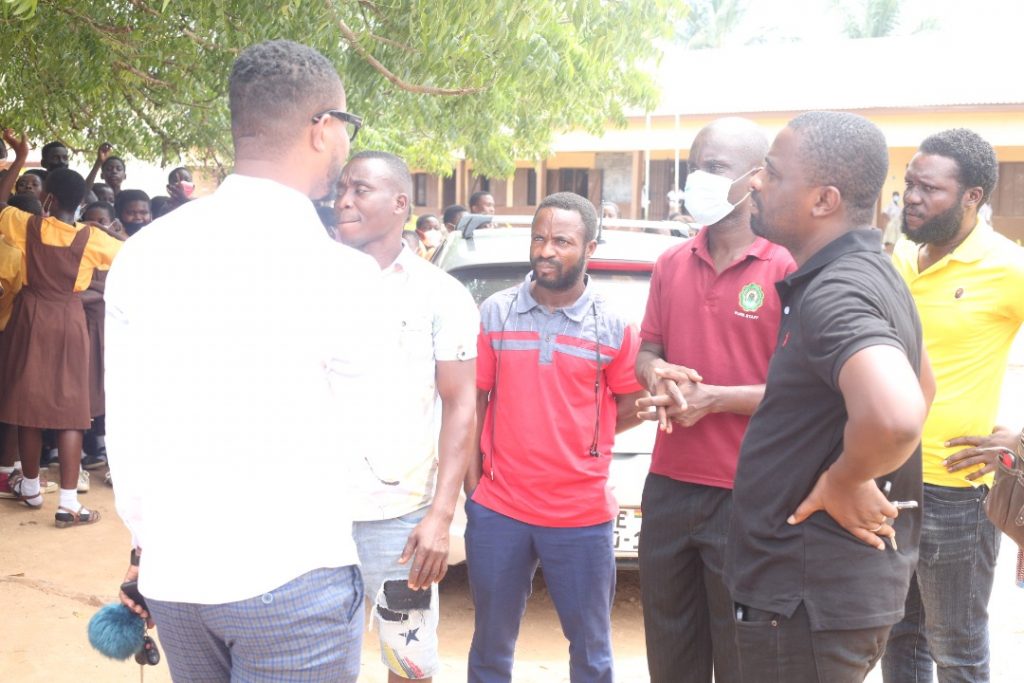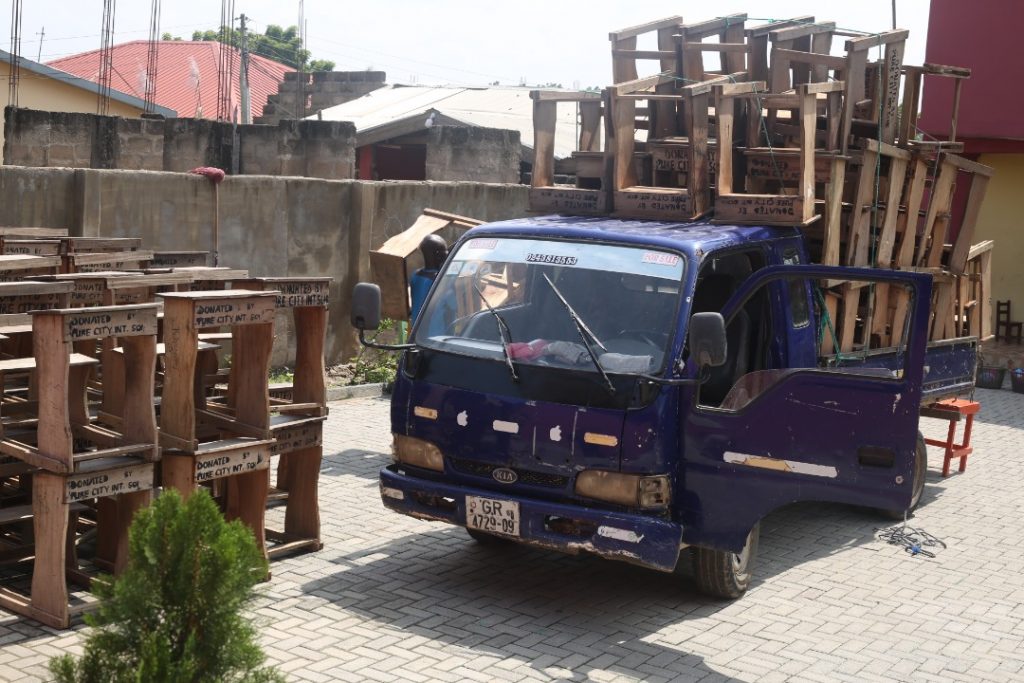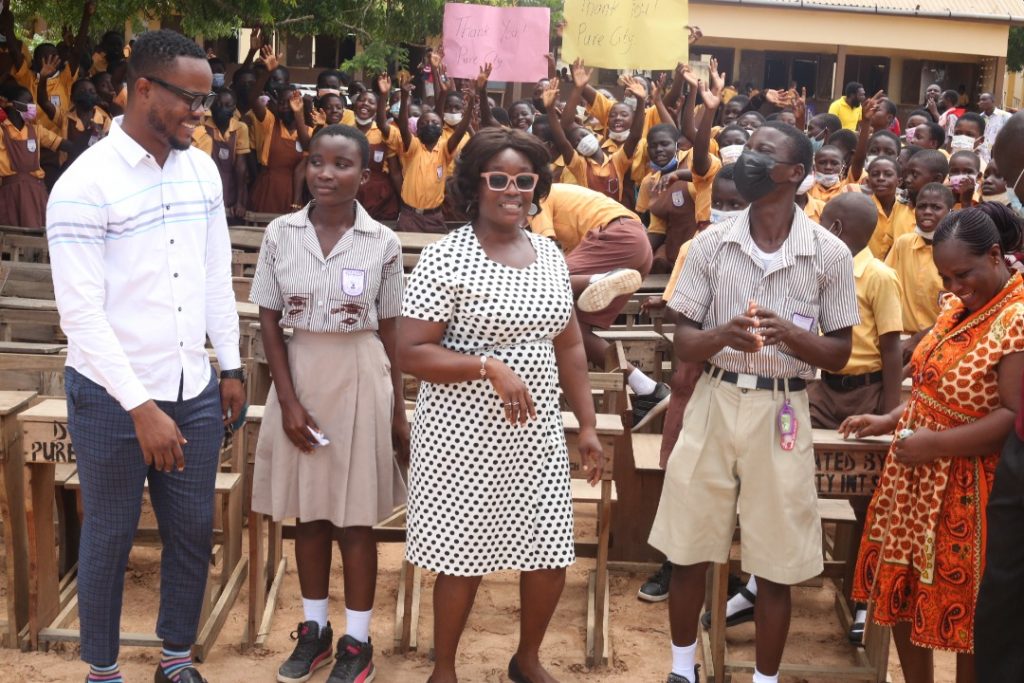 By: PCIS Communication