Not Just A School But A Home
We run Kreche, Kindergarten and Nursery in our pre-school. Parents bring in their children trusting them to have the best of time with us but we give more, not just our time but love and care that makes the children feel relaxed, confident while learning through practical and interactive approaches.
Our caregivers blend interactive methods and caregiving skills in delivering the best for our kids and that makes them feel at home to be in our hands. We give essence to every child's welfare.
---
Why Should We Be Your Choice?
If you wanted just a school, then it is not us but if you wanted a school and a home for your child, we are the preference of many. And we stand out among the lot because we are different in varied ways. We give you just a few of them below.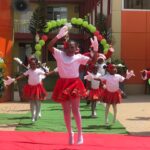 Class size
We have a very small class size purposely made to allow our caregivers to effectively manage and give the best of attention to every child. We believe that will enable us to prioritize every child's needs and fulfil them accordingly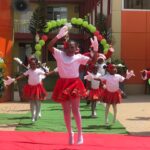 Serene environment
Our school environment is very conducive for teaching and learning with very good security systems that ensure your ward's safety. We prioritize hygiene and ensure that we keep every part of our surroundings clean and neat.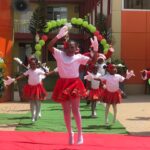 Latest TLM
We use the latest and approved Teaching and Learning Materials for both our Montessori and GES curricula. Our use of the latest and approved teaching and learning aids ensure that we have the right tools to transfers knowledge to our pupils.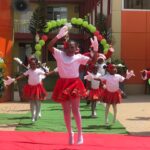 Qualified Caregivers
Qualified We have a team of caregivers who are exhibit high professionalism and strong bonding with the children. They do not just see their students but also their families. We also stay updated with the latest TLMs and best practices.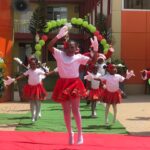 Science and Computer Labs
A blend of Montessori with GES curricula. This hybrid model of education enables our kids to have a feel and experience from both aspects, preparing them to academically competitive with their peers.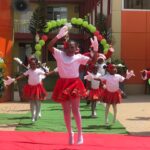 UCMAS
We provide UCMAS for our children to introduce them to mathematics and critical thinking. This enables them to start learning problem-solving skills and also prepares their minds for more difficult areas as they climb the academic ladder.